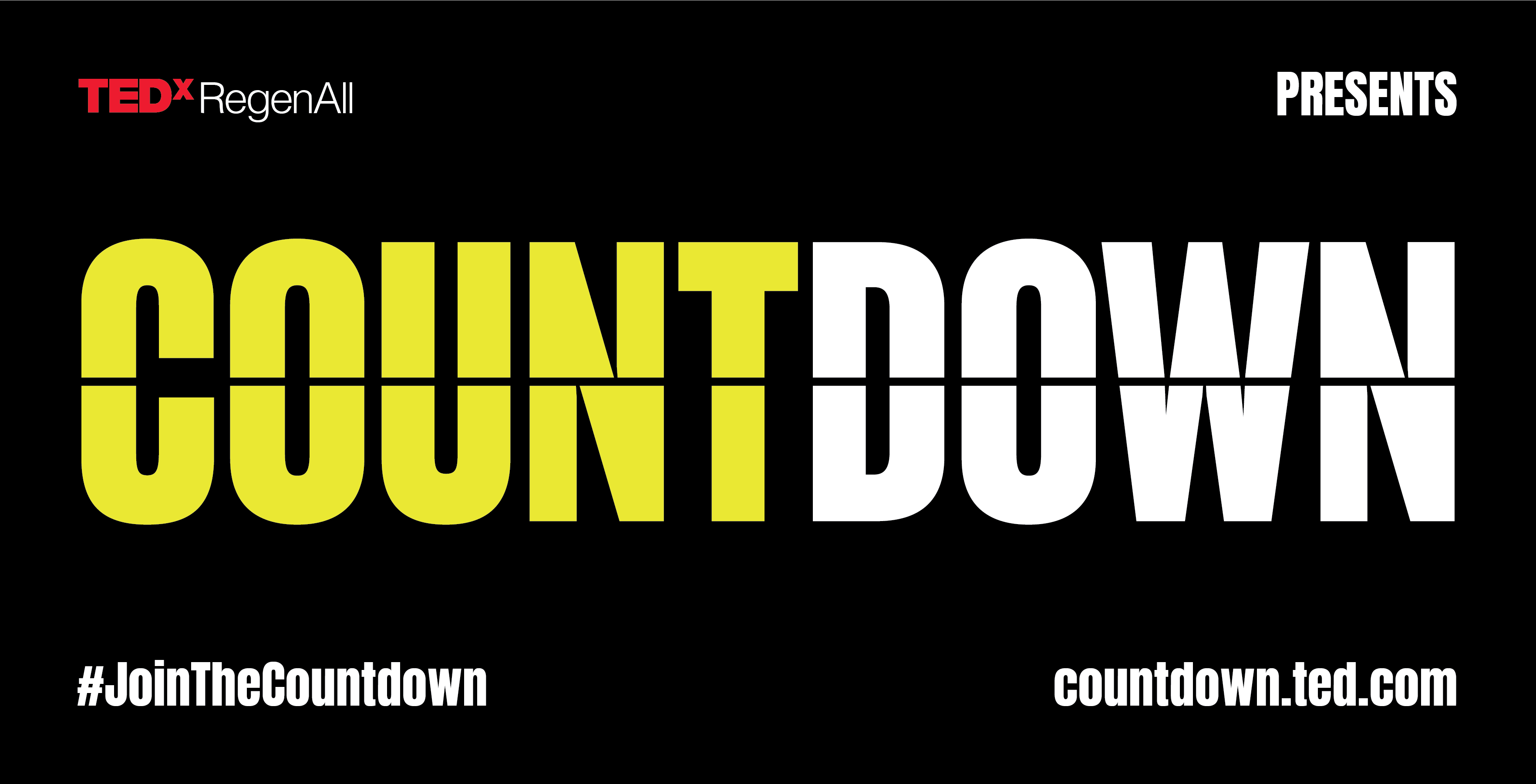 RegenAll hosted a TEDxRegenAll event on December 12, 2021. TED's "Countdown" initiative is a global series of events showcasing "ideas worth spreading" about climate action. The evening featured twelve speakers from Lancaster City and County who are leading efforts to control climate change in fields including transportation, energy, buildings, agriculture, and government.
Watch Recording
Allyson Gibson
Director of Strategic Partnerships and Programs
Lancaster Clean Water Partners
Allyson Ladley Gibson serves as the Director of Strategic Partnerships and Programs for the Lancaster Clean Water Partners, facilitating collaboration between a unique set of multi-sector partners who are working to improve local water quality.
Allyson spent her childhood in Lancaster County, exploring streams, investigating local culture, and growing up in her family's business. She pioneered at the University of Richmond as the only female member of the first class of environmental studies majors and then spent 13 years in Maryland with the Chesapeake Bay Foundation in their Education Department. She returned to her roots and served as the Innkeeper at Kitchen Kettle Village before bringing all of her worlds together with the Lancaster Clean Water Partners. Allyson received the Business Partner Award from the 21st Century Education Foundation in 2015 and she recently served on the comprehensive planning team at Manheim Township School District.
Allyson, along with her husband and two children, enjoys travel, fitness, and cooking.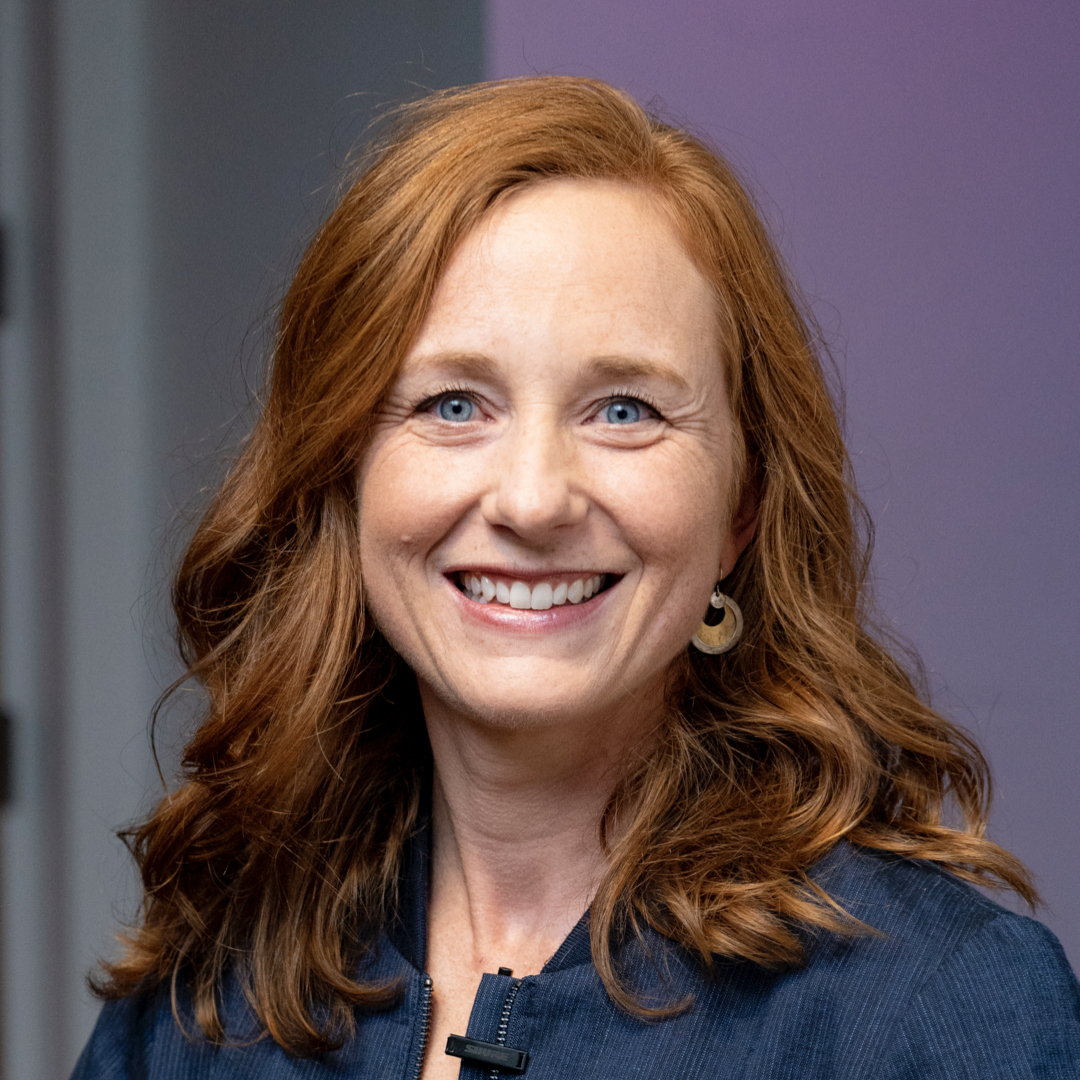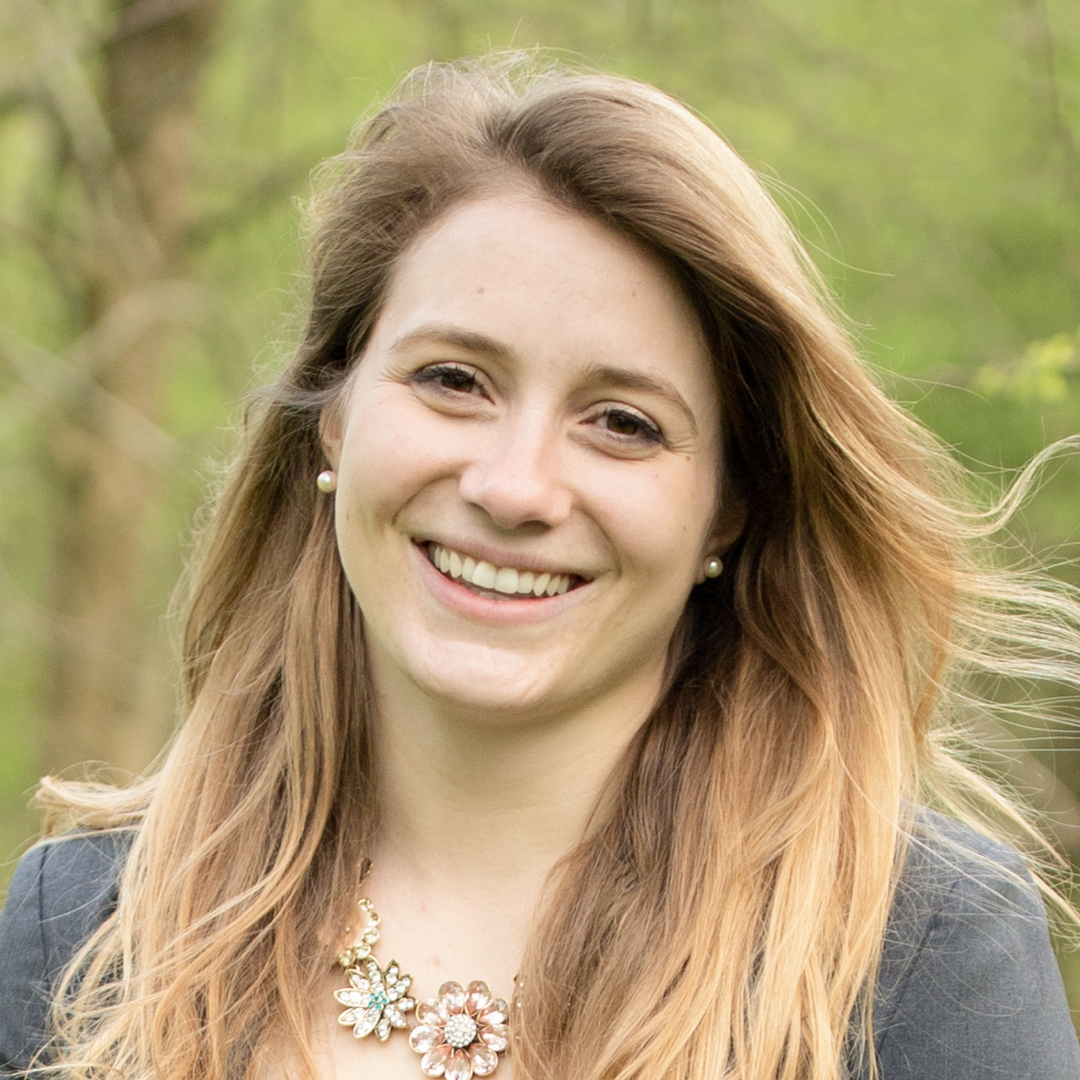 Jenna Mitchell Beckett is the Pennsylvania State Director of the Alliance for the Chesapeake Bay, a conservation organization that works with communities, companies and conservationists to restore the rivers and streams of the Chesapeake Bay Watershed. Jenna has served as the PA State Director for over 4 years and started at the Alliance as the PA Program Manager in 2016. Prior to working at the Alliance Jenna worked at the Lancaster County Conservation District. She is a graduate of Penn State University with a degree in Environmental Resource Management.
Jenna Mitchell Beckett
Pennsylvania State Director
Alliance for the Chesapeake Bay
Phil Wenger
President
Lancaster Conservancy
Phil Wenger was a local business owner and community leader who changed careers at the end of 2015 to join the Lancaster Conservancy as its President. As an entrepreneur, Phil built a restaurant chain and then sold it, planning to retire. But he wanted to leave a larger impact on Lancaster and the Susquehanna River that he loves, so he left retirement to lead a team to permanently protect this landscape. During his tenure, the Conservancy has acquired and protected 1000's of acres of natural lands in Lancaster County and along the river in York County, doubled the Conservancy's staff, and sharpened the organization's focus.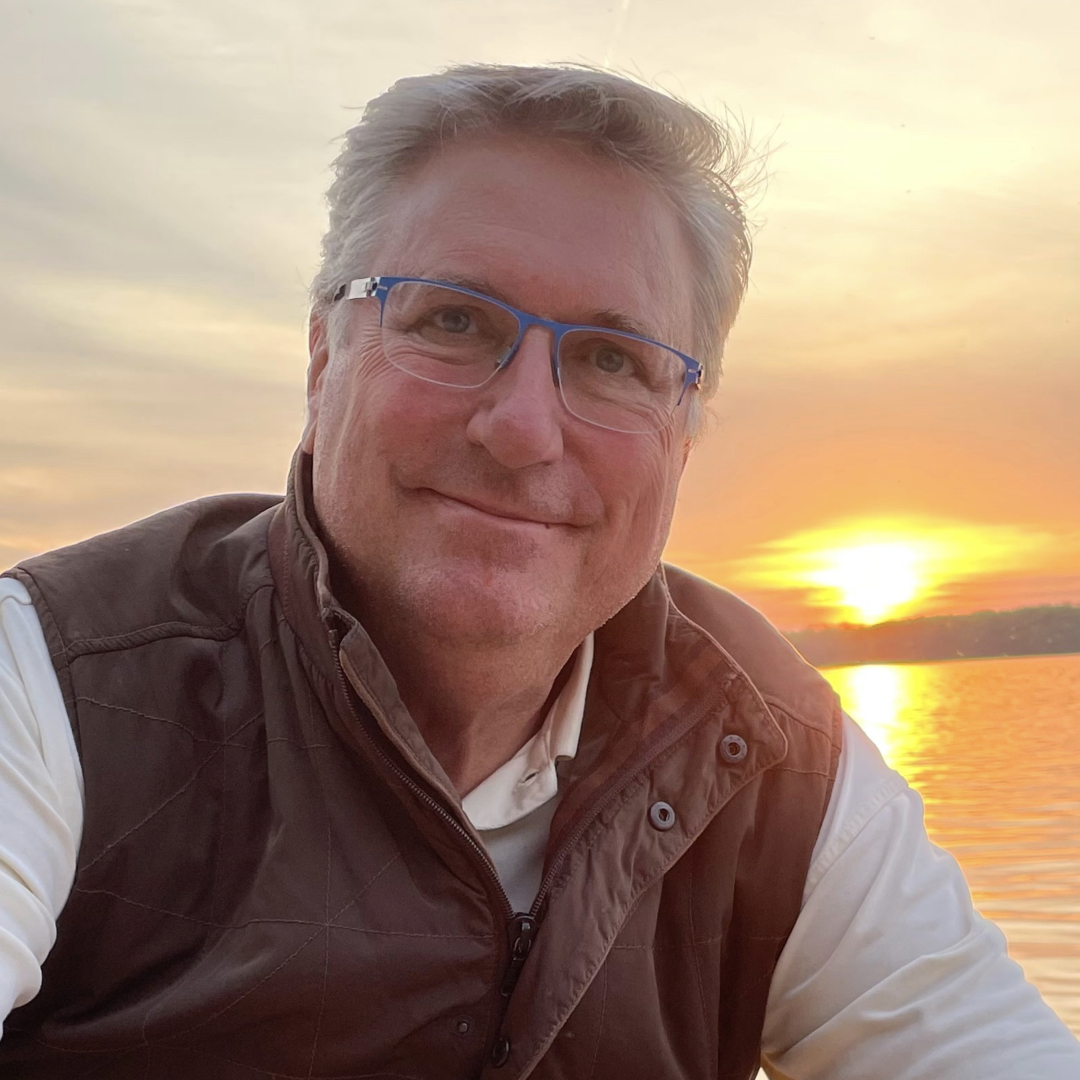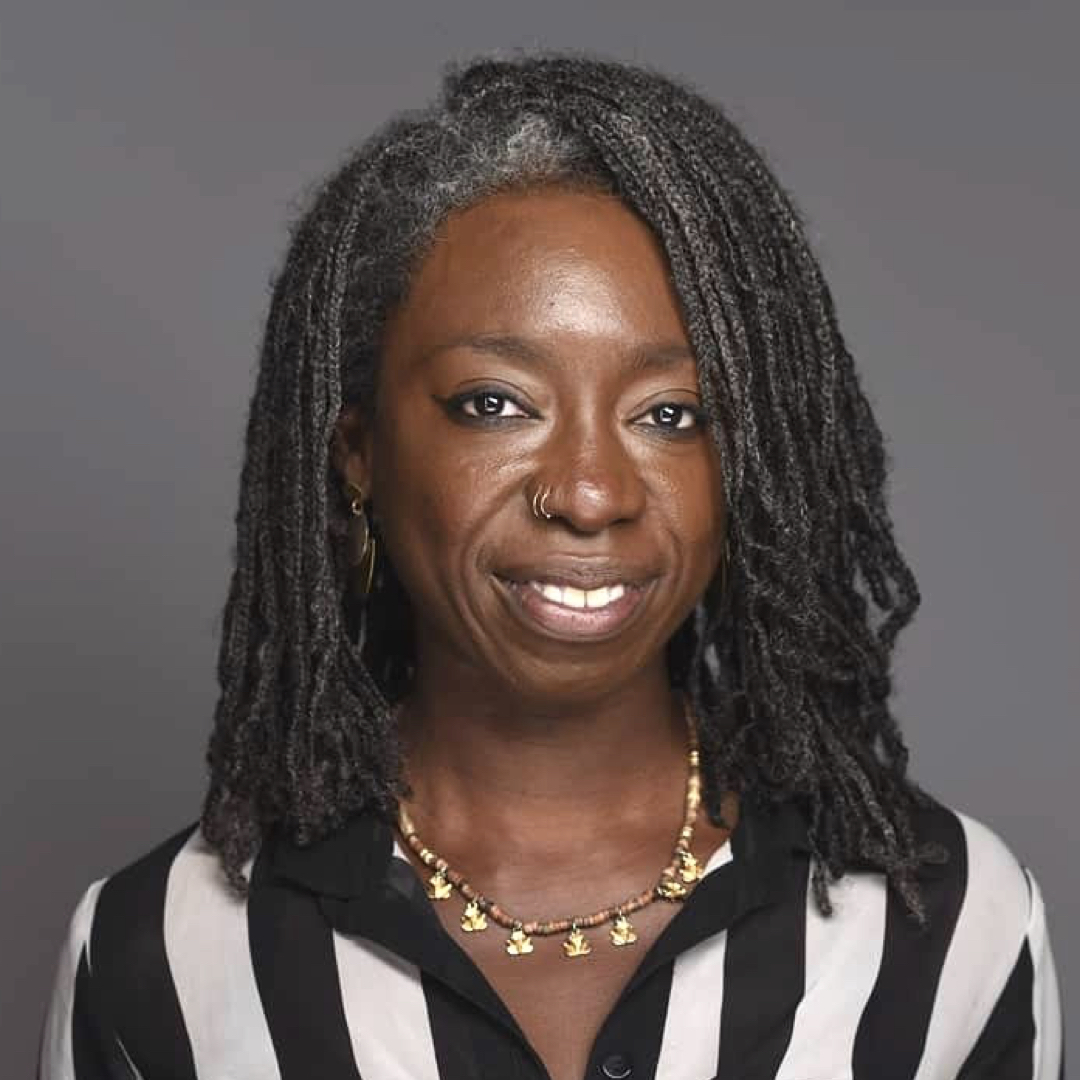 Hawa's life mission has been to gain a wide breadth of education, knowledge, and experience about the world and its innovations in order to share it with her community.
It began with her Arts Advocacy mission through Discerning Eye Foundation for the Arts and Education in 2010, and expanded to curating gallery and community space at Discerning Eye Center for the Arts. Informed by her spiritual and philosophical studies, and focus on the 8 aspects of Wellness, Hawa branched out from the Arts to serve her community in a new way by creating the next iteration of her brand, Yoga For All, guiding communities towards healthy living and functional, intentional breath and movement therapy.
The latest iteration of her mission of guidance towards healthy communities is Discerning Eye Community Agriculture™ (DECA).
As the founder of this umbrella organization comprised of a value-added food brand (DECA City Provisions), a community farming initiative (Backyard Farming Coop), and Urban farm operations (DECA City Farms), her intention is to create inclusive structures to help enable her peers and fellow citizens into lives of Leadership and to facilitate Agency of their own possibilities, encouraging overall wellness for the individual as well as sustainable communities focusing on food justice and environmental stewardship.
Hawa Lassanah
Founder
Discerning Eye Community Agriculture
Steve Groff
Cover Crop Coach
Cedar Meadow Farm
Steve Groff and his family, farm 200 acres of cash grain crops, pumpkins, hard squash and heirloom tomatoes in Lancaster County, Pennsylvania. For the past 20 years he has pursued how to make nutrient dense foods a reality on his farm. Recently, he launched his own CBD products brand, CedarMeadow.Farm.
Steve is the founder of Cover Crop Coaching which educates farmers and farm advisors about effective cover crop use and soil health principles. His recently released book "The Future-Proof Farm; Changing Mindsets in a Changing World" is available at SteveGroff.com.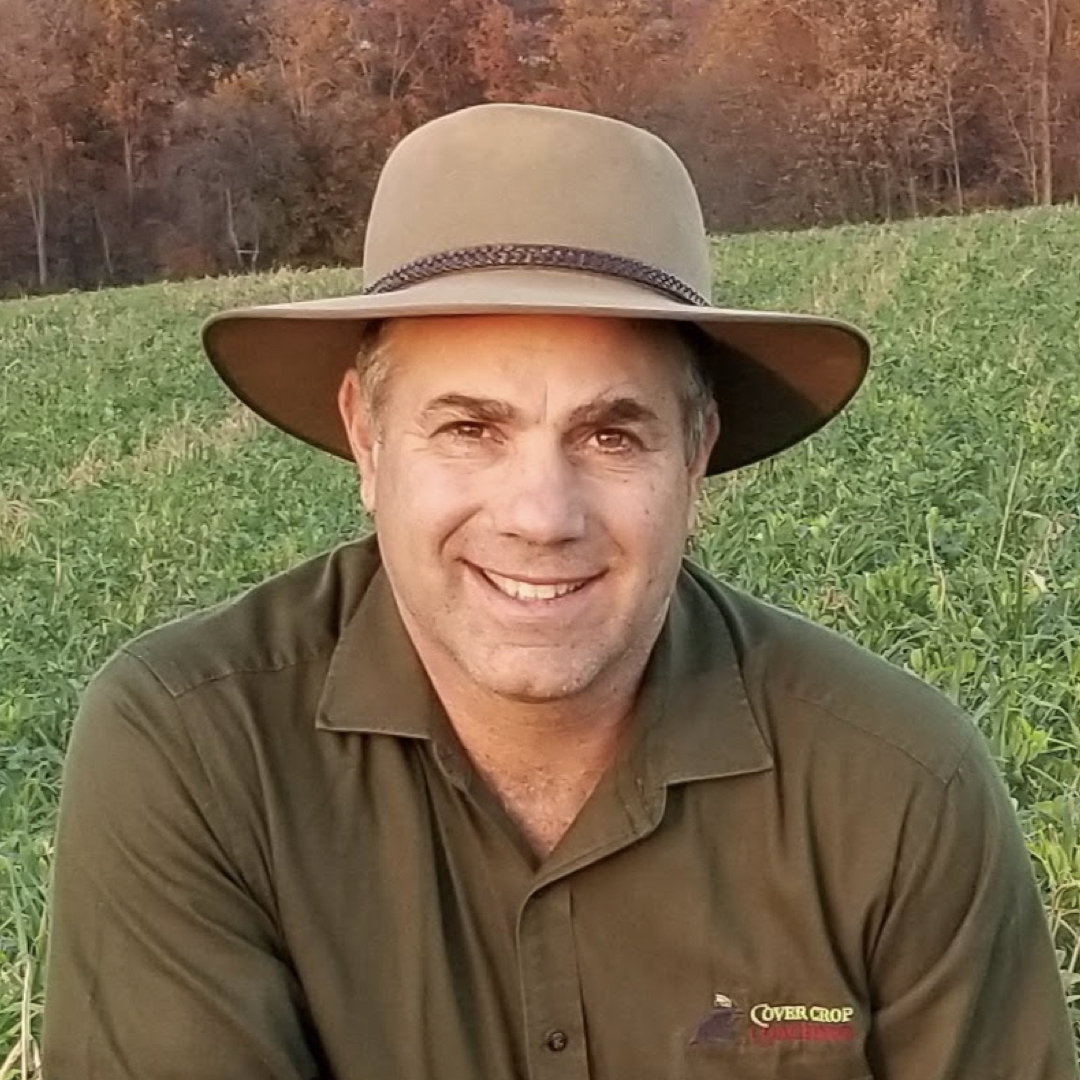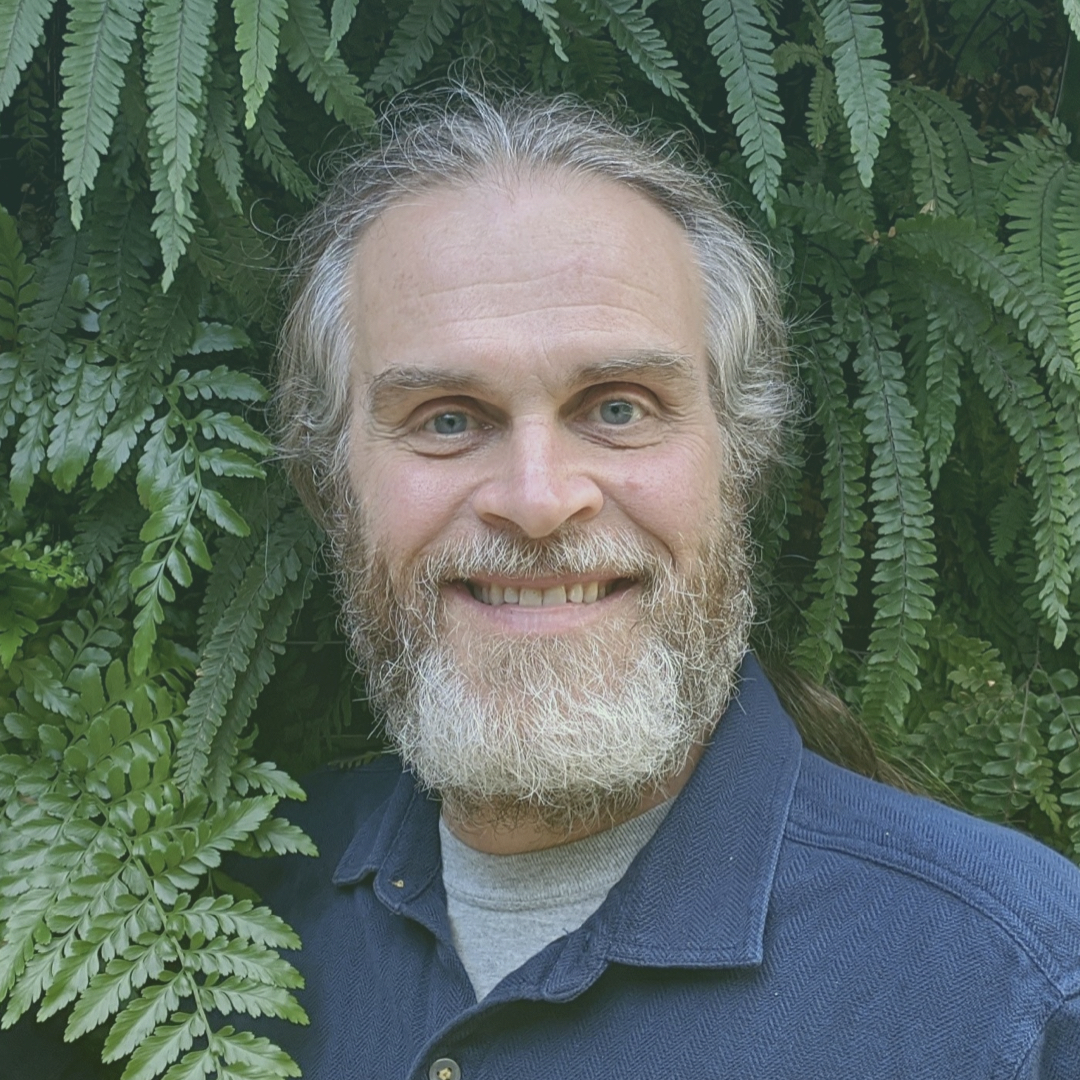 Marcus Sheffer is a partner in 7group, a multi-disciplinary team of professionals developing the capacity of projects and organizations to affect how humans regenerate life. He has worked on thousands of green building projects over the last 40 years with a concentration in energy efficiency and renewable energy systems. For the past 10+ years he has been actively engaged in the practice of developing his capacity, and the capacity of others, to become regenerative.
Marcus Sheffer
President
Energy Opportunities
Max Zahniser
CEO
Praxis – Building Solutions
Max is a regenerative designer, educator, planner, entrepreneur, and executive, who has been cited as an expert in green building, LEED, technology, and more in the New York Times, San Francisco Chronicle, Chicago Tribune, numerous trade magazines and more, and having contributed to seminal texts in integrative design and regenerative practice. With a background in the inception of 20th century green building, and in nearly all architectural building types, but also in psychology, ecology, entrepreneurship, and community organizing, Max brings a multi-dimensional perspective to the challenging times and conditions we are living through.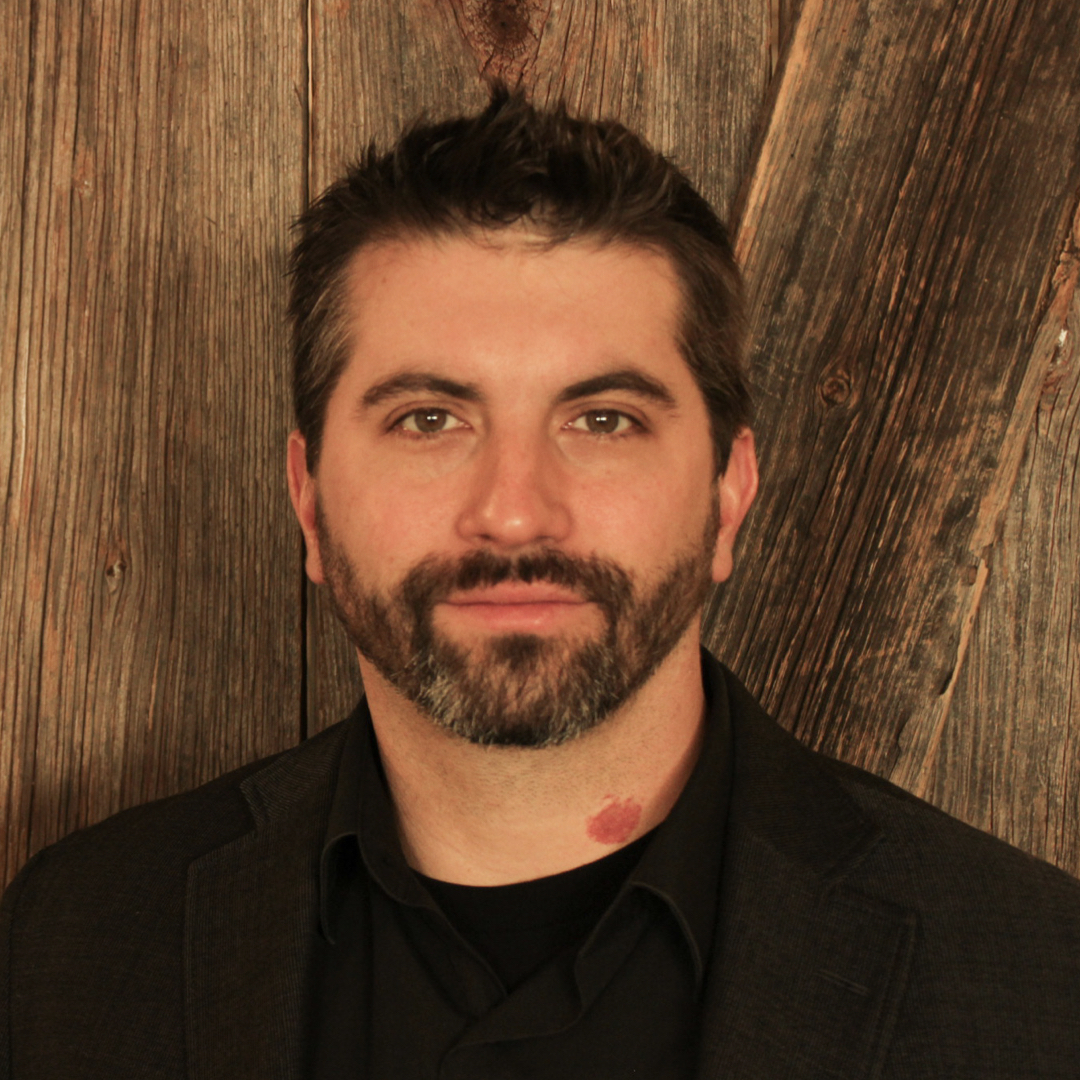 Systems thinker, designer, environmental futurist, advocate for initiating generative thinking about major technology systems that impact our environment and the built world. Interested in promoting rational futures that improve the sustainability of societies major systems.
Michael Jennings
Industrial Designer
Jess King
Chief of Staff
City of Lancaster, PA
Jess King is a values-driven leader with 20+ years of experience starting, building and leading equity-driven organizations, leveraging financial and social capital, building volunteer and staff teams, developing and growing programs, building public campaigns and advocating for social equity and inclusion. She is Chief of Staff for the City of Lancaster, PA and has served as Executive Director in three economic development organizations over her career in Pittsburgh and Lancaster.
Born & raised in Lancaster, she is a graduate of Lancaster Mennonite School and Eastern Mennonite University. She earned an MBA in the integrated bottom lines of economics, social equity and the environment from Bard College and studied Impact Investing at the University of Oxford.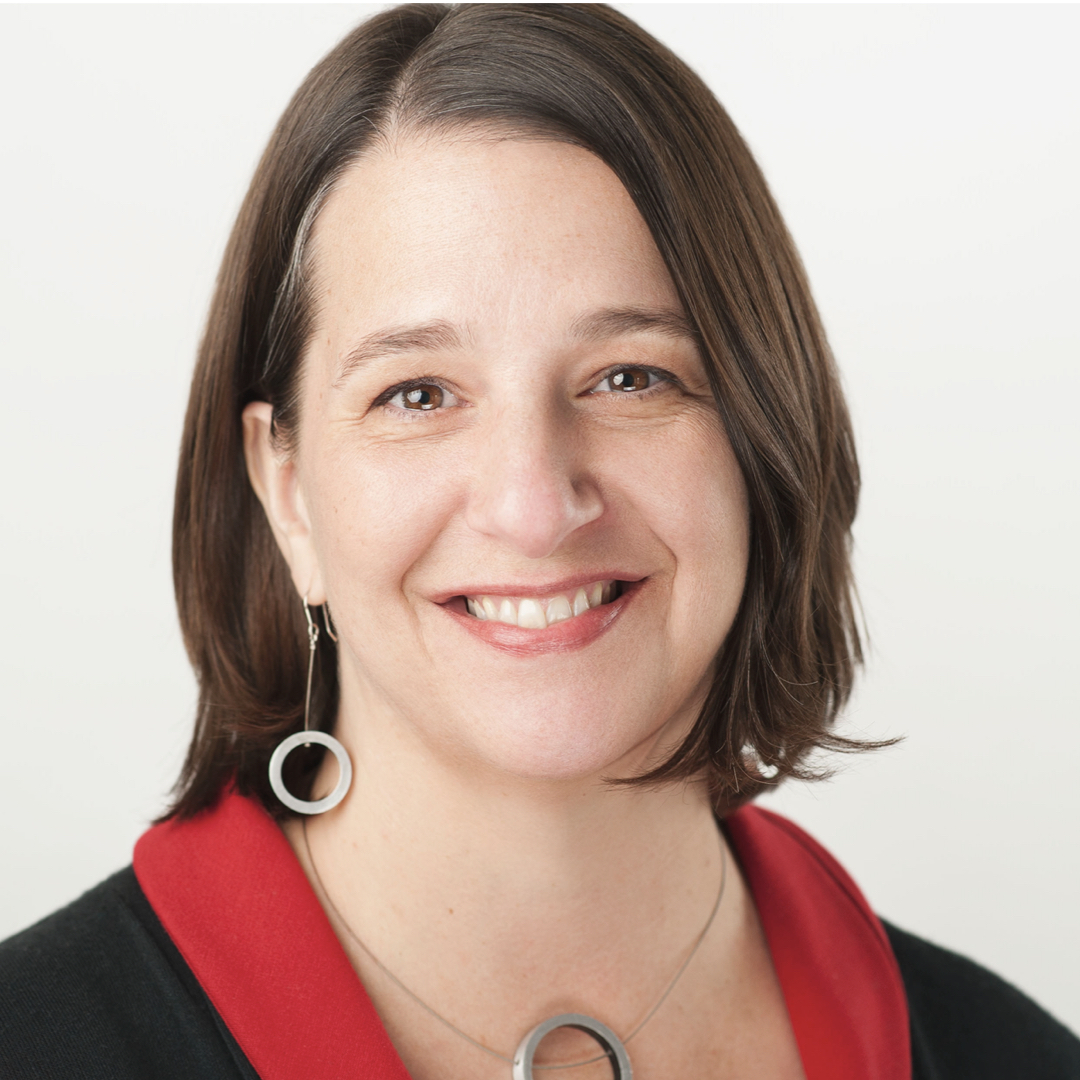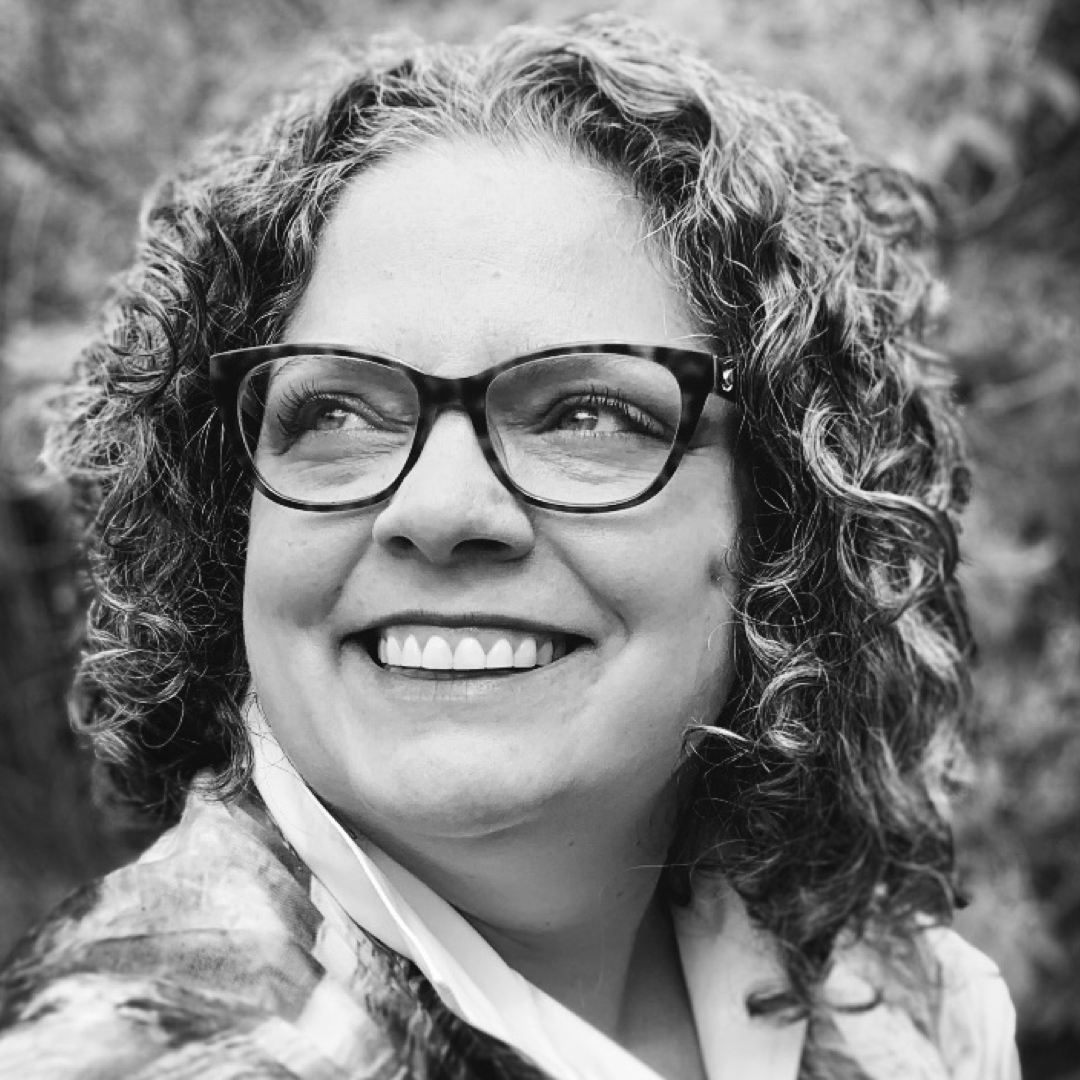 Samantha Veide is the Associate Director for the Americas at Forum for the Future. Forum is a leading international sustainability non-profit with offices in London, New York, Singapore and Mumbai. For over 25 years, Forum has been working in partnership with business, governments and civil society to accelerate transformation toward a just and regenerative future. Samantha's work at Forum focuses on the business sector working with them to stretch their visions and set future-fit, ambitious sustainability strategies that go beyond risk mitigation and dare to be part of work that contributes to the full restoration of our planet both ecologically and socially. Most recently she was part the team working on a nine-month inquiry to explore what it actually means for businesses to go beyond "sustainability" and begin to adopt regenerative mindsets.
In partnership with the World Business Council on Sustainable Development (WBCSD), and with input from the American Sustainable Business Council and leading businesses including Unilever, Nestlé, Ingka Group (IKEA), General Mills, Kimberly-Clark, Seventh Generation, SIG and Capgemini, this team has explored how to move the guiding star of our sustainability efforts from risk mitigation — or even net zero — to commitment to the fundamental repair of the damage done to living systems and a complete reorientation of the goals of the system. The team just published the first output of its work: "A Compass for a Just & Regenerative Future" in November, 2021. Prior to joining Forum for the Future, Samantha spent 20+ years working in food and beverage businesses in innovation, corporate sustainability and learning and development. She is delightfully happy to call Lancaster, Pennsylvania home with her partner and beloved mutt and spends too much time on Amtrak heading to the Forum offices in Brooklyn. She's happy to talk to anyone about dogs, coffee, British mystery novels, and of course, saving the planet.
Samantha Veide
Associate Director for the Americas
Forum for the Future
Matt Johnson
Refugee Community Organizer
CWS-Lancaster
Matt Johnson is the Refugee Community Organizer for CWS-Lancaster as well as a strategic communications and municipal government consultant. Prior to these roles he was Chief of Staff for Lancaster Mayor, Danene Sorace and a professor of Philosophy and Film Studies at MIllersville and Temple Universities. In all of his roles, Matt attempts to build community momentum around crucial issues by bringing together diverse stakeholders and emphasizing common bonds.
He lives in Lancaster City with his wife, son and cat.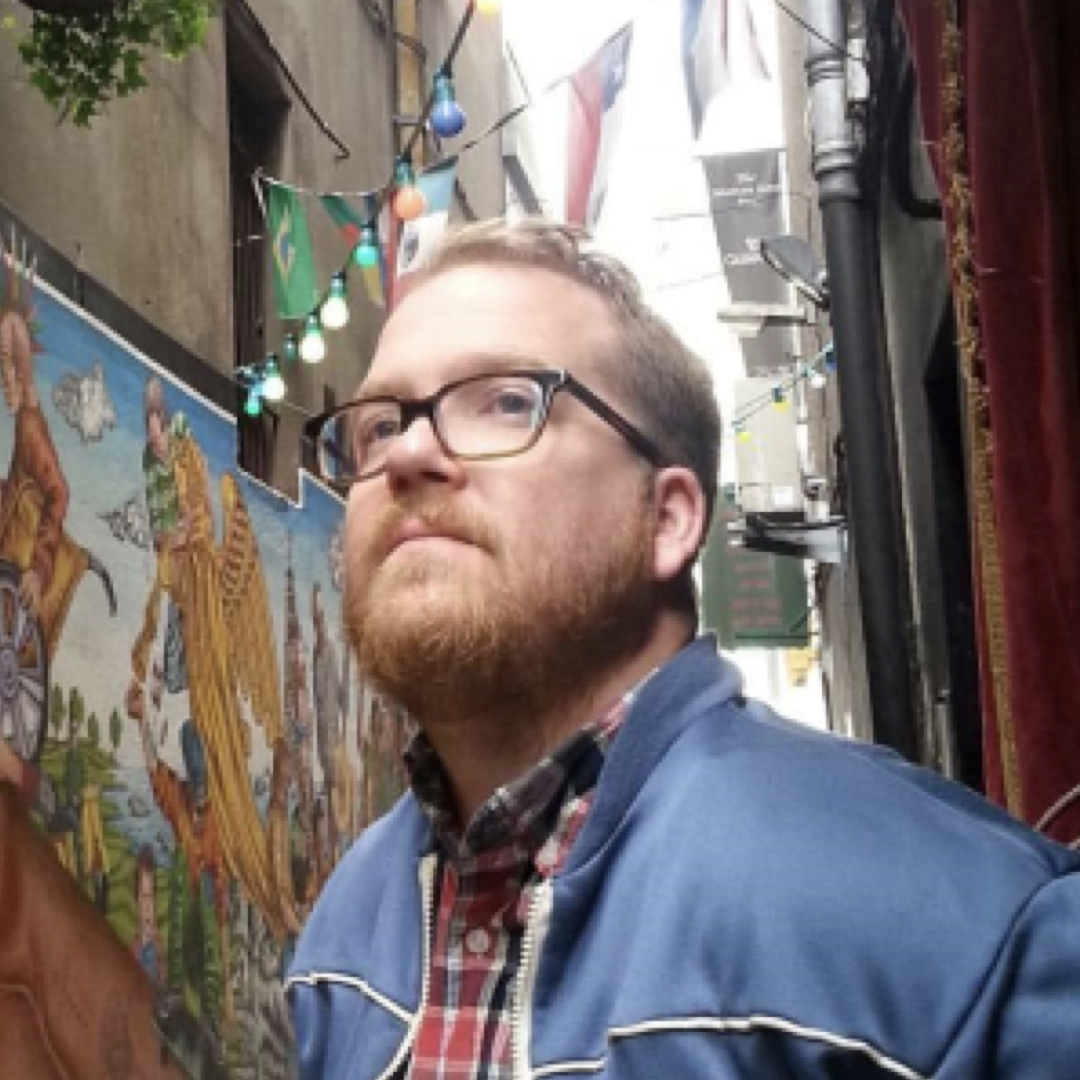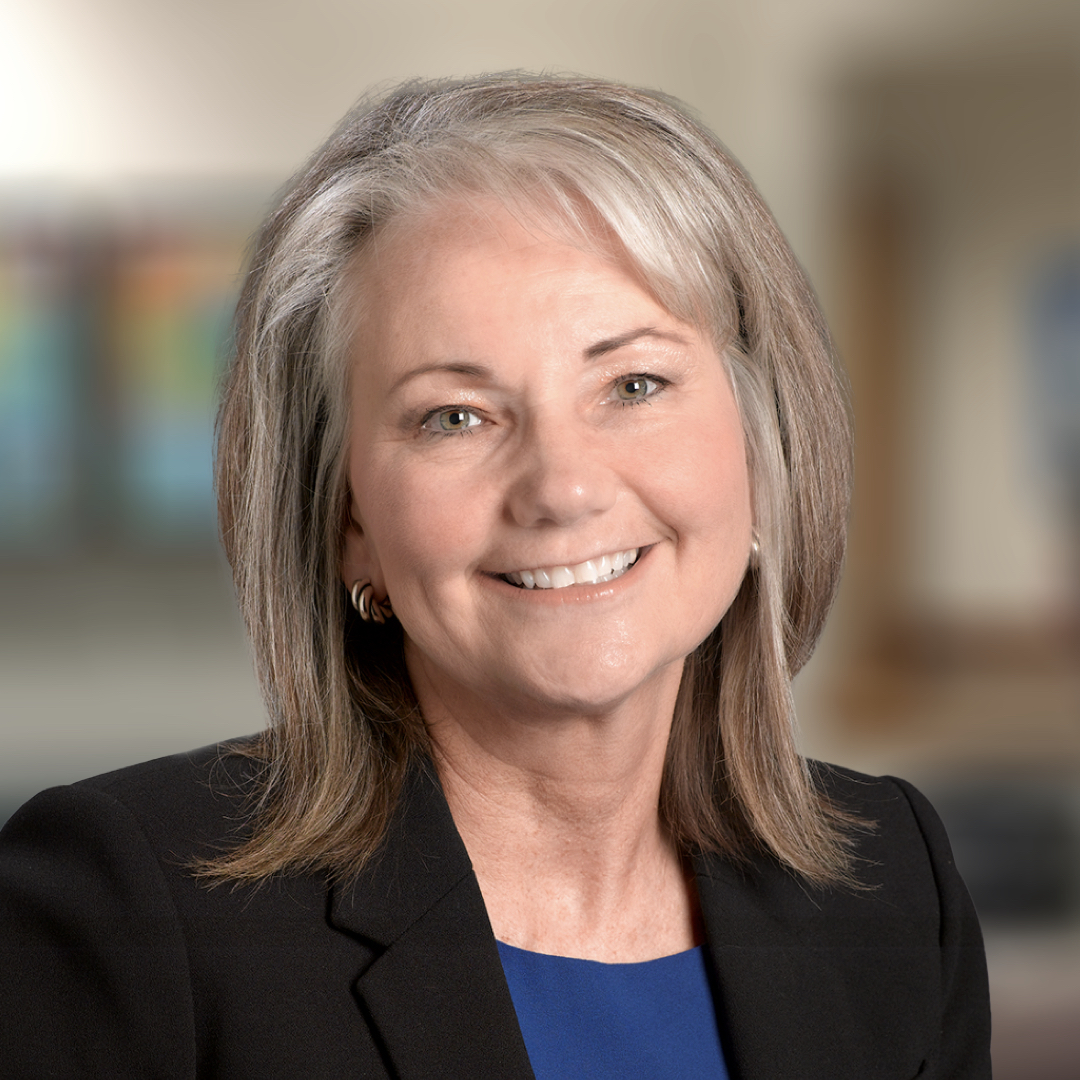 Alice Yoder is the Executive Director of Community Health at Penn Medicine Lancaster General Health. For over 25 years, she led efforts to conduct a Community Health Assessments and the implementation of strategic Health Improvement Plans that address significant community needs. In order to effectively implement and sustain solutions to community issues, Alice focuses on building coalitions that brings community partners together to address multi-sector problems.
Alice Yoder
Executive Director of Community Health
Penn Medicine LGH
Kevin Ressler
President & CEO
United Way of Lancaster County
As a freshman at Eastern Mennonite University, Kevin Ressler entered the national C. Henry Smith Peace oratorical contest responding to the prompt "What would be the greatest peace issue for the church in your lifetime?"
Arguing that authentic and unbridled LGBTQ inclusion was an existential moral imperative for the church signified Ressler's pursuit of justice would not be centered on his personal benefit or cowed by political expediency. His loss at the local level to the eventual national winner, who identified climate change would set in motion a desire to learn broadly of other issues.
Over the next 20 years, to this moment, Mr Ressler's personal activism and professional advocacy have ranged from retail and hospitality to non-profit organizations teaching non-violence, to underwriting micro-loans to food security to board service and industries as varied as healthcare, education, racial equity, religion, economic development, homelessness, public health, and the arts.
All this has led to one incontrovertible truth – justice is an intersectional web of people and the true prosperity of any one person is impossible without the equitable distribution of resources to all persons.